The game gives patients a jolt which stimulates more effective brain repair. It is like neuro-animation and uses motion-sensitive cameras to track movements made by the person's arm.
An immersive new computer game could give stroke patients an "espresso-like jolt" that stimulates more effective brain repair, according to the neurologist that devised it.
The Pixar-like "neuro-animation" uses motion-sensitive cameras to track the movements made by a patient's arm to direct a dolphin across a floor-to-ceiling screen to catch fish.
Professor John Krakauer of Johns Hopkins University School of Medicine in the United States said the game accelerates rewiring of the brain around cells that have been damaged by a stroke and helps patients regain control of their nervous systems.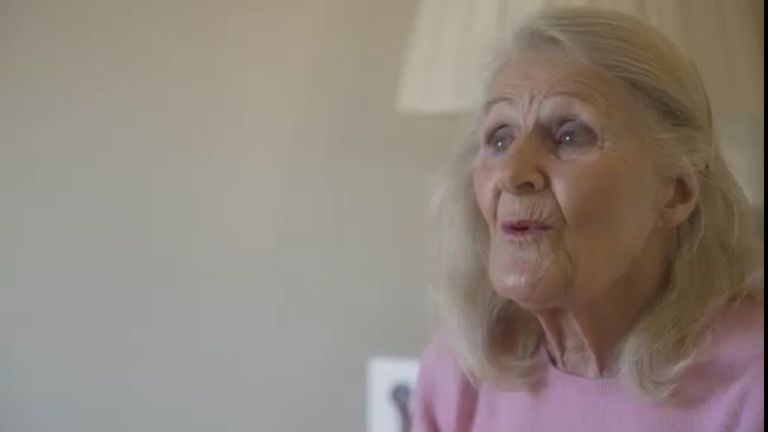 Small-scale trials of MindPod show it is twice as effective as conventional rehabilitation for patients with an impaired arm, a common consequence of a stroke.
The NHS is also about to start a study of the device.Advertisement
"If you just see yourself trying to open a cupboard or lift up a cup you are going to try to do it the way you used to do it and you are going to get depressed when you can't," said Prof Krakauer.
"We are putting you in an environment that can't be compared to anything you have ever done, and so you are free to explore and free to feel good.
"You want an alternative reality where you don't think about your limitations."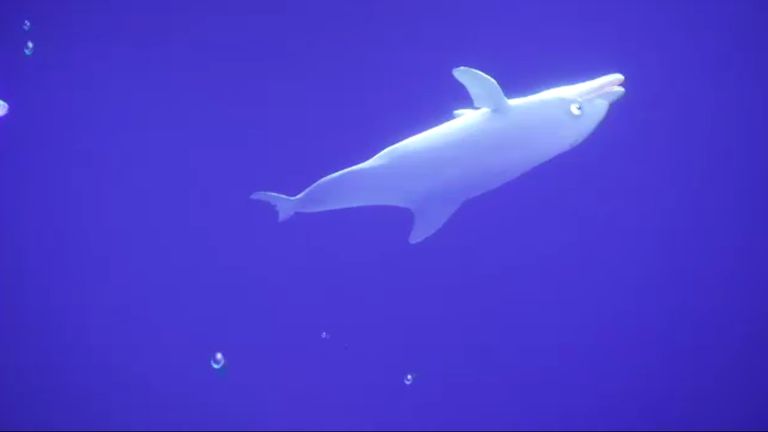 Around 100,000 people year in the UK suffer a stroke. Just 10% make a full recovery.
Prof Krakauer said the game encourages the same kind of exploratory "neuro-babbling" that babies use to improve hand-eye coordination.
Sky News was given exclusive access to the first MindPod in the UK, at the Royal Buckinghamshire Hospital, a specialist rehabilitation centre.
The dolphin, called Bandit, invites patients to "be" them and the software's algorithm then stretches their mind and body in the hope of maximising recovery.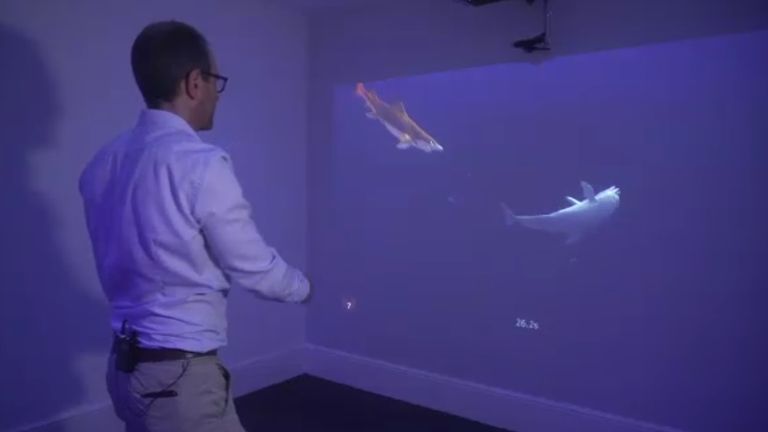 Mary Mount was the first patient to use it. She suffered a stroke last April and used the dolphin game as part of her recovery.
She's now back home and is continuing her rehabilitation with more conventional therapy involving squeezy balls, clothes pegs and threading string through beads. She described the experience as repetitive and frustrating compared to the computer game.
"If you were a two-year-old you would have screamed and stamped your feet when it didn't work," she said.
"You don't want anything that makes you feel like that when you are frustrated enough already because you can't do what everybody is expecting you to do."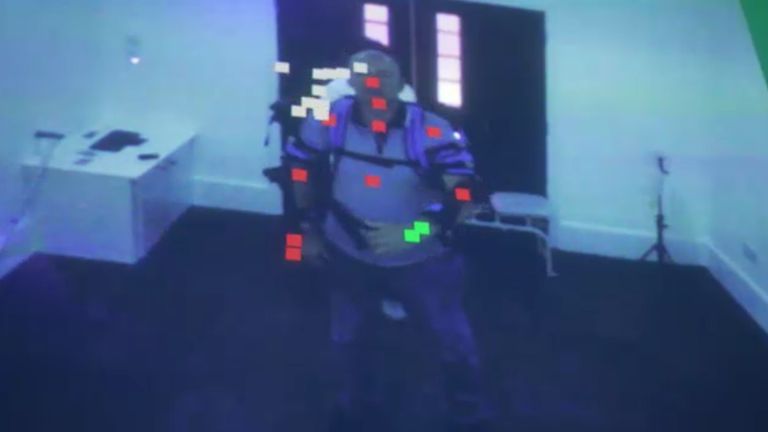 Prof Krakauer said regular, intense sessions are key to the computer game's likely effect inside the brain.
"It allows you to bring online and up-regulate latent neural circuitry that can help restore (ability)," he said.
"Without a very high espresso-like jolt of training of this kind, you won't bring that kind of circuitry online and then strengthen it.
"It's far more ambitious than learning a few tricks to survive at home."
The world-leading National Hospital for Neurology and Neurosurgery in London is about to start a trial of the device alongside its own rehabilitation programme in patients who are several months post-stroke.
The NHS usually stops rehab at 3-6 months, partly because of cost and a shortage of therapists.
Nick Ward, professor of neurorehabilitation at the hospital said patients can continue to improve beyond the cut-off, and the study will confirm whether the game can help deliver good quality therapy.
"If we continue to give treatment, we can help people achieve their maximum potential.
"That's going to help them get back to their work, it's going to reduce their need for carers, it's going to help them achieve the things they want to want to do want to enjoy in their life."
Infrared light therapy could help people living with dementia, scientists say
Infrared light therapy could potentially be used to help people living with dementia, scientists have said. A pilot study used a helmet to beam the light into healthy volunteers' brains and found improvements in their memory, motor function and processing skills.
Scientists have said that infrared light therapy could potentially help people living with dementia.
A pilot study used a helmet to beam infrared light into healthy volunteers' brains and found improvements in their memory, motor function and processing skills.
The research team, led by Dr Paul Chazot of Durham University and GP Dr Gordon Dougal, say transcranial photobiomodulation therapy (PBM-T) could benefit people with dementia.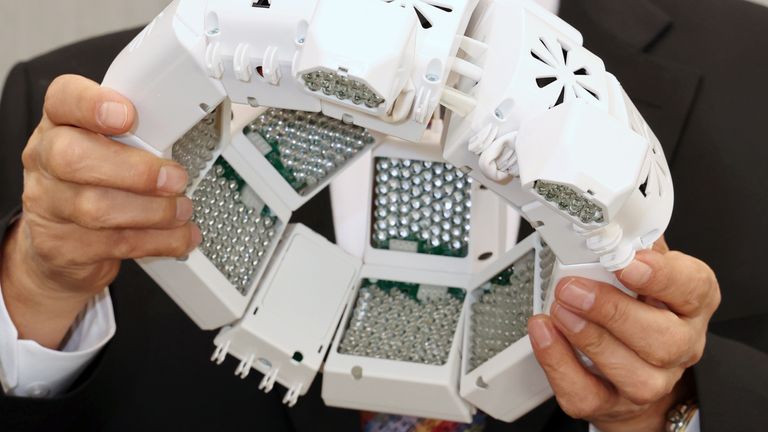 In the study, published in the journal Photobiomodulation, Photomedicine And Laser Surgery, 14 healthy people aged 45 and over received six minutes of PBM-T at a wavelength of 2068 nanometres twice a day for a month.
A control group of 13 people were given a dummy helmet to use.Advertisement
Tests on both groups revealed a significant improvement in performance in motor function, memory and brain processing speed in those who used the real helmet compared to those who were given the placebo.
Dr Chazot, who has spent 20 years studying particular infrared wavelengths for dementia treatment, said: "While this is a pilot study and more research is needed, there are promising indications that therapy involving infrared light might also be beneficial for people living with dementia and this is worth exploring.
"Indeed, we and our US research collaborators recently also published a new independent clinical study which provides the first evidence for profound and rapid improvement in memory performance in dementia."
Particular wavelengths of infrared light are known to help alleviate nerve cell damage, he added.
Dr Dougal devised the £7,250 PBM-T helmet. It delivers infrared light deep into the brain from 14 fan-cooled LED light arrays.
The County Durham GP said the helmet "may well help dying brain cells regenerate into functioning units once again".
He added: "Much more research is needed to fully understand the mechanism of action."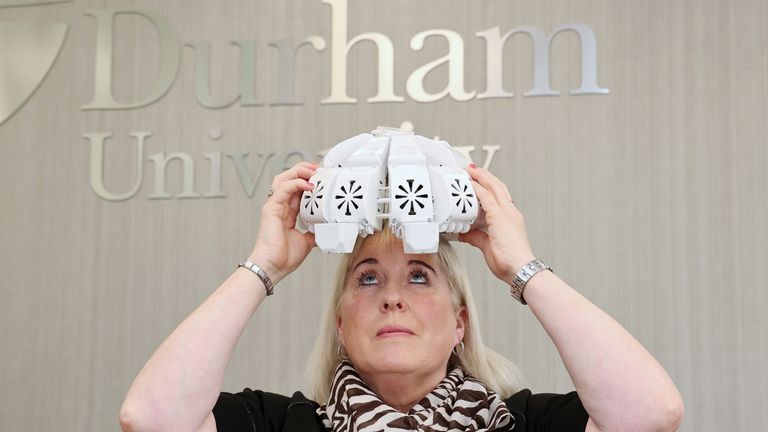 Tracy Sloan, a 56-year-old grandmother, used one of the helmets to improve her memory.
Ms Sloan, who works as a GP's administrator, is healthy and has no diagnosed condition that would affect her memory.
But she noted improvement in her daily life after wearing the helmet morning and night for six minutes each time over three months.
"I have a bad memory to start with and I think as you get older it gets no better, so I thought I would give the therapy a go," she said.
"I wasn't sure it would make a difference, but to be honest I think it did.
"After a few weeks I noticed that my sleeping pattern was better, I felt more relaxed and I had more energy."
The team said the findings of their pilot study were promising but stressed that more research was needed.
It comes after a study in the US indicated infrared treatment had a positive effect on people with mild to moderate dementia.
Russia COVID-19 cases hit record daily high as deaths spike with infection surge and sluggish vaccine rollout
Efforts to speed up the pace of coronavirus vaccination with lotteries, bonuses and other incentives, are hampered by widespread scepticism about the jabs and conflicting messages from officials.
Russia has reported a record number of new coronavirus infections in the last 24 hours with cases hitting 34,303 – the highest since the pandemic began.
It represents a hike of more than 70% when compared with last month's figure of 20,174.
Meanwhile, the number of daily COVID deaths in Russia stood at 997 – just five fewer than the record-high of 1,002 seen the previous day.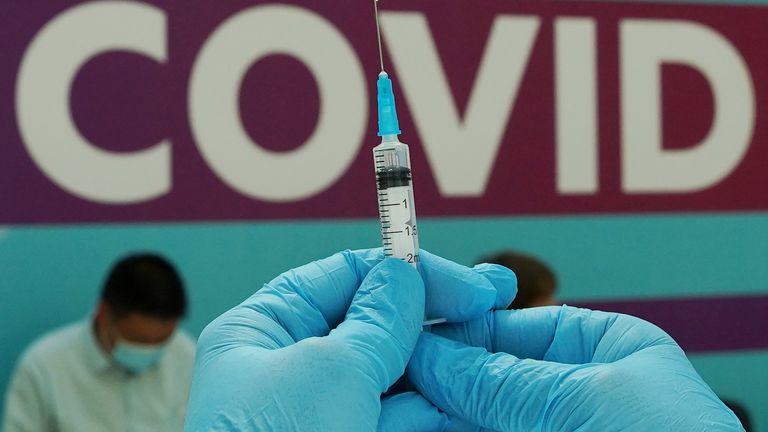 Overall, the country's coronavirus taskforce has registered almost eight million confirmed cases and 223,312 deaths – the highest number in Europe.
The Russian authorities have blamed a slow vaccination rollout for the sharp rise of COVID-19 infections and deaths, which has forced the health ministry to ask retired, vaccinated medics to return to hospitals.Advertisement
Efforts have been made to speed up the pace of injections with lotteries, bonuses and other incentives, but widespread scepticism about the jabs and conflicting messages from officials have hampered efforts.
The government said this week that about 43 million Russians, some 29% of the population, had been fully vaccinated.
Despite the surge in cases and deaths, the Kremlin has ruled out a new nationwide lockdown like the one early on in the pandemic that badly hit the economy and damaged President Vladimir Putin's popularity.
Instead, it has delegated the power to enforce coronavirus restrictions to regional authorities.
Some of Russia's 85 regions have restricted attendance at large public events and limited access to cinemas, restaurants and other venues.
However, daily life is going on largely as normal in Moscow, St Petersburg and many other Russian cities.
The highest concentrations of cases are found in urbanised areas of western Russia and along the Pacific Coast such as Vladivostok and Khabarovsk.
But the thinly populated Siberian region of Sakha and Chukotka in the extreme northeast also show high case rates of more than 150 infections per 100,000 people.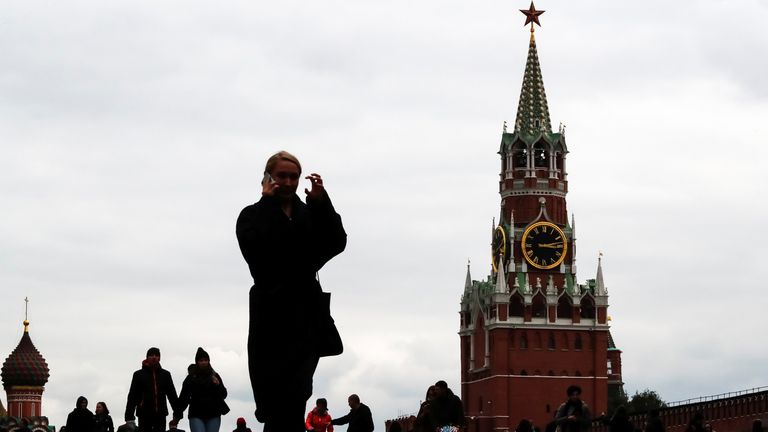 The official record ranks Russia as having the fifth most pandemic deaths in the world following the United States, Brazil, India and Mexico.
However, state statistics agency Rosstat, which also counts deaths in which the virus was not considered the main cause, has reported a much higher number of fatalities – about 418,000.
Based on this, Russia would rank as the fourth hardest-hit nation in the world, ahead of Mexico.
COVID-19: Italy to scrap quarantine for fully vaccinated travellers from UK
From 31 August, double-jabbed visitors from the UK can show a negative COVID test to avoid hotel quarantine.
Travellers from the UK will no longer have to quarantine when they arrive in Italy if they are fully vaccinated and can show a negative COVID test.
Italy's health ministry said the five-day mandatory quarantine will be scrapped from 31 August.
The negative PCR or antigen coronavirus test must have been taken 48 hours before arriving in Italy – and it must have been at least 14 days since the second vaccine dose was administered.
Existing restrictions for visitors from other countries will remain in place.
The country had introduced the restrictions on 21 June amid growing concerns over the Delta variant's prevalence in the UK.Advertisement
Until 30 August, anyone who has been in the UK in the previous 14 days has to show a negative test to enter the country, self-isolate for five days, and then take another negative test to be released from quarantine.
Italy is on the amber list for all four nations in the UK.
This means that fully inoculated travellers coming back to the UK from Italy also need to show a negative test that was taken up to three days before travelling.
Data released by Italian health officials on 20 July showed that the Delta variant accounted for 94.8% of coronavirus cases in the country.
In the UK, the figure is over 98%.