Ghana has joined forces with two international organisations, the Global Forum on Cyber Expertise and the Forum of Incident Response and Security Teams to protect businesses operating in the country's cyberspace among others.
Parliament passed the Cybersecurity Act, 2020 (Act 1038) in November 2020.
With the passage of Act, the National Cyber Security Centre is expected to transition into a Cyber Security Authority before the end of the year.
As part of its plans to prepare for the transition, the country through the National Cyber Security Centre partnered with the two international firms with the aim of promoting and strengthening capacity building and incident response through international collaboration.
According to the Head of National Cyber Security Centre, Dr. Albert Antwi-Boasiako, this feat stems from the government's commitment to developing the country's cyberspace to be secure and resilient for Ghana's sustained digital transformation.
"These two initiatives are part of preparatory activities being undertaken within the ministry of communications for effective implementation of the Act. We do not want a situation where a law has been passed, and we face a challenge with implementation. So if you take the form of incident reports and security teams, which is first, its work is to promote sharing of information with respect to cybersecurity incidents," he said.
With a lot of businesses exploring the digital space, to increase productivity and efficiency, it has become imperative for the government to protect these businesses from cybersecurity risks.
Dr. Antwi-Boasiako believes these platforms will help foil any such risks in the near future.
"So Ghana stands to benefit with respect to sharing of information that will help us better prevent and respond to cybersecurity incidents. This is key because incidents will happen one way or the other. We have followed news of ransomware attacks in countries with better-developed cybersecurity like the US. It is not a question of if, but when we are attacked, can we quickly bounce back and carry on using digital channels? Joining the fest will open a network comprising more than 500 emergency response teams globally, so you can easily mitigate the threat before it gets to the country," Dr. Albert Antwi-Boasiako added.
NASA examines the mysteries of distant 'Einstein Ring' galaxy seen by Hubble
Newly uncovered physical properties of the deep-space phenomenon mean it effectively made Hubble's observing capacity equivalent to that of a 48-metre-aperture (157ft) telescope, compared to the 2.4m (7.8 feet) aperture it actually has.
Scientists have examined the mysteries of a distant galaxy made visible not just by the Hubble Space Telescope but also a deep-space optical phenomenon known as an "Einstein Ring".
Hubble is one of the largest astronomy tools ever put into space. It has been orbiting the Earth since 1990 at an altitude of around 540km, capturing some of the most captivating images of deep space humanity has ever seen.
Last December it captured an image of one of the most complete "Einstein Rings" ever seen, a phenomenon theorised by the great scientist in his general theory of relativity – and now scientists have published their research into what it was that they were looking at.
The unusual appearance of the object is due to gravitational lensing, something that happens when light from a distant galaxy is warped by a massive object between the source and the observer.
First theorised in 1912 before Einstein formally published his theory in 1916, the phenomenon seen by Hubble shows the light of a distant galaxy being magnified by a factor of 20.Advertisement
It effectively made Hubble's observing capacity equivalent to that of a 48-metre-aperture (157ft) telescope, compared to the 2.4m (7.8 feet) aperture it actually has.
These physical properties have only just been discovered after astronomers precisely modelled the effects of the lensing on the image of the distant galaxy.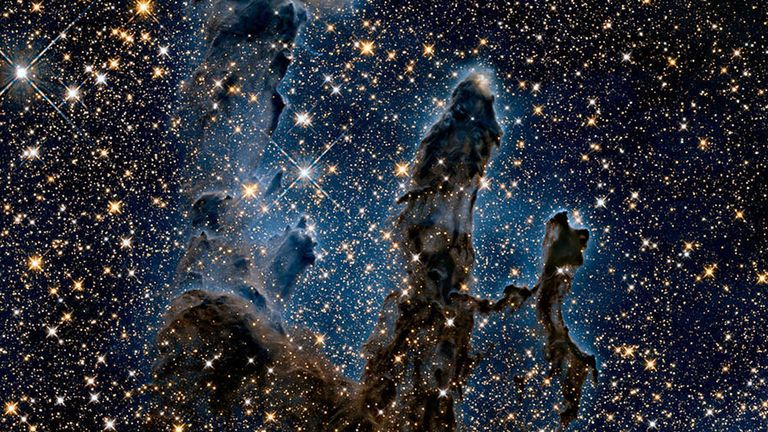 "Such a model could only be obtained with the Hubble imaging," explained lead investigator Anastasio Díaz-Sánchez of the Universidad Politécnica de Cartagena in Spain.
"In particular, Hubble helped us to identify the four duplicated images and the stellar clumps of the lensed galaxy," added Díaz-Sánchez.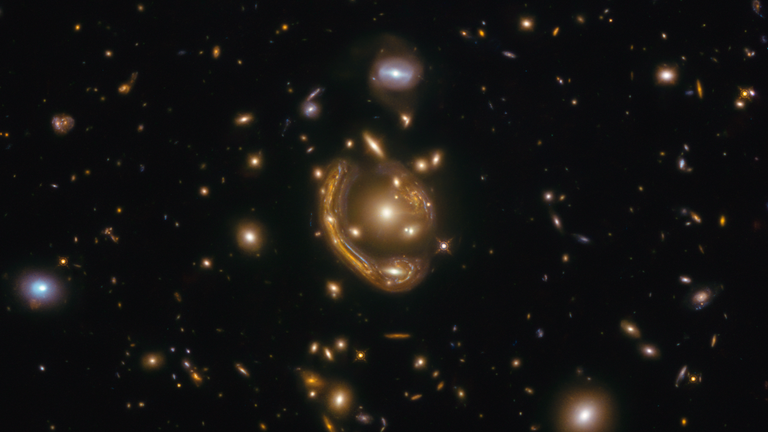 The initial Hubble observation was first conducted by Professor Saurabh Jha of Rutgers, the State University of New Jersey.
His team aimed to use the sharp image from Hubble to reveal detailed complex structure in the arcs of the ring itself.
Professor Jha nicknamed the image the "Molten Ring" alluding to its appearance and its host constellation of Fornax (the Furnace) visible from the southern hemisphere.
China announces complete ban on cryptocurrencies
It comes amid preparations for an economic slowdown, with fears about property giant Evergrande going bust and people wanting to move their money out of China.
The People's Bank of China (PBoC) has announced that all cryptocurrency-related financial activities are illegal, including transactions, providing pricing services, and launching new tokens.
According to a notice published on the central bank's website, it will be illegal for Chinese residents to purchase cryptocurrencies from overseas and even be involved in marketing or technical support relating to crypto businesses.
The authenticity of the announcement has been confirmed by Sky News' bureau in Beijing, but follows an announcement falsely claiming US retail giant Walmart would soon be accepting the cryptocurrency Litecoin, believed to have been perpetrated by people seeking to artificially inflate that cryptocurrency's value.
Sky News visited a secret Bitcoin mining farm in China earlier this year, shedding light on the world's centre for Bitcoin mining – accounting for 65% of the global total, according to researchers from the University of Cambridge.
At the time of the visit, Bitcoin mining wasn't illegal.Advertisement
"Chinese miners are trying to make money quick before something happens," explained Nishant Sharma at the time.
"And that something is usually related to legalities around Bitcoin mining," added the Beijing-based founder of BlocksBridge Consulting, which specialises in mining.
Today's designation appears to finally criminalise mining.
It follows another ban announced in May in China on financial institutions and payment companies providing services related to cryptocurrencies – causing the value of Bitcoin to plummet by more than 20%.
A further slide for the infamously volatile cryptocurrency happened in June, sparked by China's central bank urging the country's largest banks and payment firms to crack down harder on trading in cryptocurrencies.
An automatic translation of the central bank's announcement said cryptocurrencies have been "disrupting economic and financial order, breeding illegal and criminal activities such as gambling, illegal fund-raising, fraud, pyramid schemes, and money laundering, [and] seriously endangering the safety of people's property".
The announcement added that the central bank had established a coordination mechanism to deal with the risks posed by cryptocurrencies alongside China's main security and regulatory bodies, and mentioned tracking transactions and mining activities.
Google's appeal against EU record £3.8bn fine starts today, as US cases threaten to break the company up
An appeal at the European Court of Justice precedes a range of actions currently ongoing in the US which could ultimately lead to the search giant being dismantled.
Three years after receiving a record fine from the European Commission alongside an order to stop abusing its control of the Android operating system, Google is set to have its day in court.
Back in 2018 the company was fined €4.34bn (£3.8bn) for forcing phone makers to pre-install apps including Google Search and Chrome to the exclusion of other search engines and web browsers.
The fine was a fraction of the €116bn (£99bn) parent company Alphabet recorded in revenues that year, but the real cost to the company was the threat to its future income if smartphones landed in consumers' hands without Google apps already installed.
Google's five-day appeal against the decision is being heard at European Court of Justice in Luxembourg, where the company hopes to have the Commission's decision annulled in its entirety.
A failure to do so could completely reshape the smartphone landscape, but other challenges targeting Google inside the US pose a far more significant risk to the company and could lead to the search giant being broken up into several smaller businesses.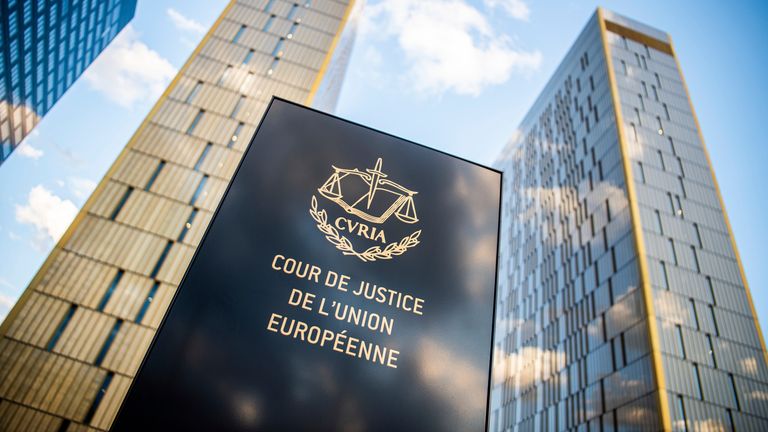 Breaking up monopolies
While there are an over-abundance of comparisons between the oil industry of the late 19th century and the tech industry of today, the slow movement of regulators is one of the most striking similarities.
It was in 1890 that US Congress passed a law to tackle the monopolies which had sprung up over the preceding half century, but it took more than three decades for that law to be used to break up Standard Oil, a company which by 1904 controlled more than 90% of oil production in America.
Standard Oil's business excelled due to its innovations in refining oil, but also because the company had rapaciously acquired rivals and used its commercial heft to strike deals with railroad companies (themselves a target for early antitrust action) at discounted rates which the remaining oil businesses could not compete with.
In a landmark ruling in 1911, the US Supreme Court upheld that Standard Oil was an illegal monopoly and ordered it to be broken up into 34 independent companies. Though that power is not available to the European Commission, there is a growing movement in the US calling for similar actions to be taken against tech giants whom some believe are guilty of the same anticompetitive practices.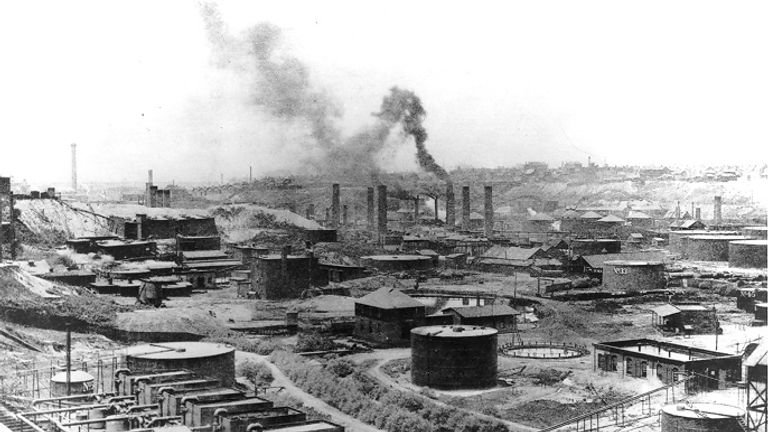 Modern antitrust law
Google is a very different company to Standard Oil, but the alleged unfairness of its practices – using its control of Android to force phone manufacturers who want to include the Google Play app store on their phones to also pre-install Google Search and Chrome – follows the same model of undermining rivals.
The investigation into Google coercing phone manufacturers formally began in 2015, although the Commission made its first enquiries about the company's practices in 2013 when an association of Google's rivals calling itself FairSearch lodged a complaint against its business practices.
The ruling came three years later in 2018 and now, three years later, Google's appeal has reached the European Court of Justice. Thomas Vinje, counsel to FairSearch and partner at law firm Clifford Chance, told Sky News he expected there could be another appeal after the hearing in Luxembourg.
"Antitrust enforcement is not, on its own at least, sufficiently robust, sufficiently effective, to be able to address these really extraordinary concerns. I'm not sure the world has ever faced a situation where there is such a concentration of power in such a central element of today's economy, and antitrust law is not up to the task," he said.
"That is largely because they're complex cases," Mr Vinje explained.
"They're more complex than rail roads or oil distribution – I'm not saying those are simple – but the issues faced in Big Tech today are a hell of a lot more complicated. So there is a hell of a lot more room for obfuscation… and dragging things out.
"So by virtue of the completely appropriate rights that defendants have in these cases, the cases just take too long."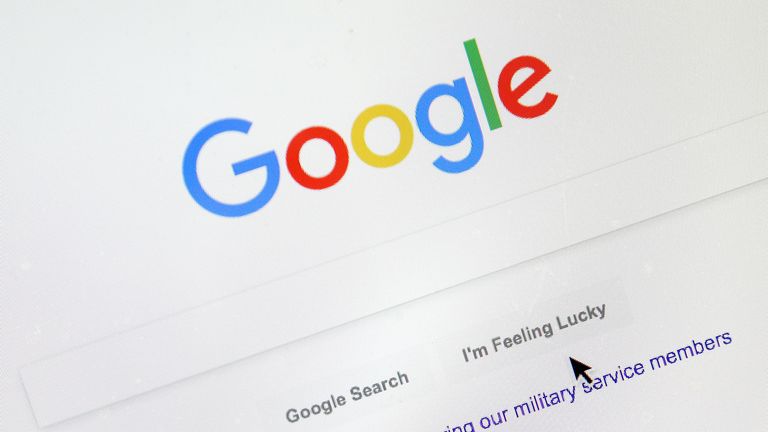 What is Google's response and appeal?
Google, which claims the most popular search term on rival search engines such as Bing is the word "Google" itself and which controls more than 90% of the market for web searches, disputes the Commission's arguments about its dominance, although that won't feature prominently in its arguments next week.
In a news briefing ahead of the hearing, the company explained to journalists that it believes a lot has changed in the years since the Commission issued its decision.
Key to Google's appeal is the argument that its control ensures Android is a platform which can run across millions of smart devices made by different manufacturers, increasing the economic benefits for developers – including rival web browser makers such as Opera, which is supporting Google's appeal – and ultimately consumers.
Google will note that a revenue sharing agreement it had with phone manufacturers and mobile network operators, cited as an illegal contractual restriction by the Commission, ended in 2014.
The company also strongly disputes the way that the Commission calculated the €4.34bn (£3.8bn) fine, something the Commission said was "calculated on the basis of the value of Google's revenue from search advertising services on Android devices" inside the European Economic Area.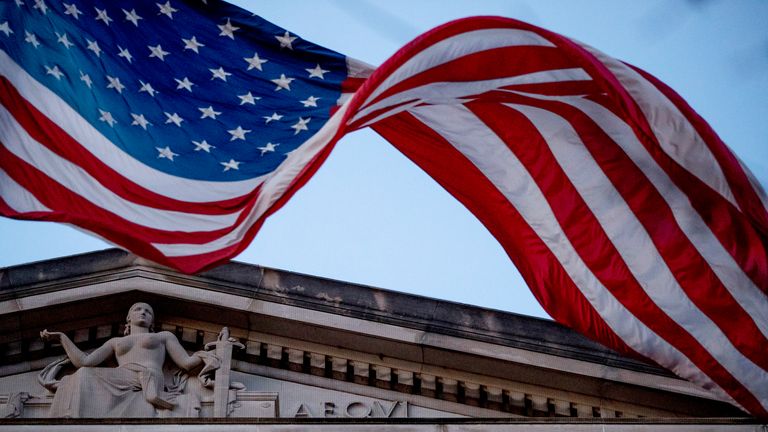 What is the threat in the US?
Even if Google succeeds in getting the Commission's decision annulled or amended, it faces three more challenges in the US which are backed by severe powers to tackle monopolies.
The first complaint was filed last October in a case led by the Trump administration's Department of Justice and joined by 11 states – though with apparent bipartisan support – charging Alphabet with "unlawfully maintaining monopolies in the markets for general search services".
It followed a congressional report which accused Amazon, Apple, Facebook and Google of monopolising the digital market and recommended antitrust laws be used to break them up.
Two more cases were brought against Google in December.
One from the attorneys general of 35 states accuses the company of anticompetitive practices in order to retain its dominance in search, while another filed by the attorneys general from 10 states focuses on the company's monopoly power in digital advertising markets.
Google has denied engaging in anticompetitive practices.