Van Vicker proposes 'Let's Fix the Country' campaign for better Ghana
Ghanaian actor Van Vicker has said that he is not for or against the #FixTheCountry campaign.
He rather believes a 'Let's Fix the Country' agenda, will work better for the country's development.
According to him, fixing the country is a collective effort by both citizens and the government. That is why he finds a middle ground between 'Fix Yourself' and 'Fix the Country'.
In an interview on Citi FM's Traffic Avenue on Tuesday, he told Jessica Opare-Saforo and Kwaku David that if the leaders are corrupt, it has a toll on the people so it also behoves the citizens to adhere to the regulations they bring and be responsible.
"I think it's a collective effort because if they say let's clean our surroundings and I decide not to do it, it has a lot of repercussions," he said.
"So it's a collective effort, it's not just a matter of government fixing it. It is about we all fixing it so I am not taking a stance that we should fix ourselves, neither is it government should fix the country. It is collectively; let's fix the country," Van Vicker noted.
The 'Fix the Country' campaign is an agenda that started on social media a few months ago, with most celebrities joining the buzz.
About two weeks ago, thousands of Ghanaians hit the streets to demonstrate for the same cause.
Supporters of the 'Fix the Country' campaign believe that Ghanaians deserve better than they are being given by the leaders, at present.
R Kelly trial latest: Singer was recorded threatening and assaulting victim, prosecution claims
Kelly, 54, faces nine charges including sexual abuse, racketeering and bribery. The prosecution wants to submit recordings of what it says is the singer threatening and attacking victims as evidence.
R Kelly threatened to "f*** up" one of his victims before assaulting her, according to newly submitted court documents.
The prosecution in the sex-trafficking case against the 54-year-old singer – real name Robert Kelly – wants a recording of the incident to be admitted as evidence.
According to papers filed at a federal court in Brooklyn, New York, the incident happened in 2008.
On the tape, Kelly is said to be heard saying: "If you lie to me, I'm going to f*** you up."
In a second video, the I Believe I Can Fly singer is heard threatening a woman from Florida known as "Jane Doe" and accusing her of stealing his Rolex watch.
"You better not ever… take from me again or I will be in Florida and something will happen to you," he says, according to the documents. "You understand what I'm telling you?"
The filing states that prosecutors wanted Jane Doe to testify at Kelly's trial, but decided against it after the woman "started to have panic attacks and appeared to have an emotional breakdown" as she listened to the tapes.
Kelly has denied racketeering and other charges accusing him of sexually abusing women, girls and boys during the course of his 30-year-career.
On Tuesday, the judge in the case indicated she would allow the tapes to be used as evidence in a trial which started last month.
Kelly allegedly told his victims he had cameras and other recording devices "everywhere" in his Chicago studio and other locations.
He has also been accused of recording sexual encounters with other victims.
On Monday, the court heard from a witness that said she saw Kelly in a "sexual situation" with R&B singer Aaliyah around 1993 – when Aaliyah would have been around 13 or 14.
The witness – a former backing dancer for Kelly – added that he had sex with her when she was 15.
Previously, the jury heard that Kelly had acquired two fake IDs through an employee so he could marry Aaliyah after he started to have sex with her while she was underage and thought she was pregnant.
A marriage licence submitted as evidence falsely listed Aaliyah's age as 18 and Kelly's as 27.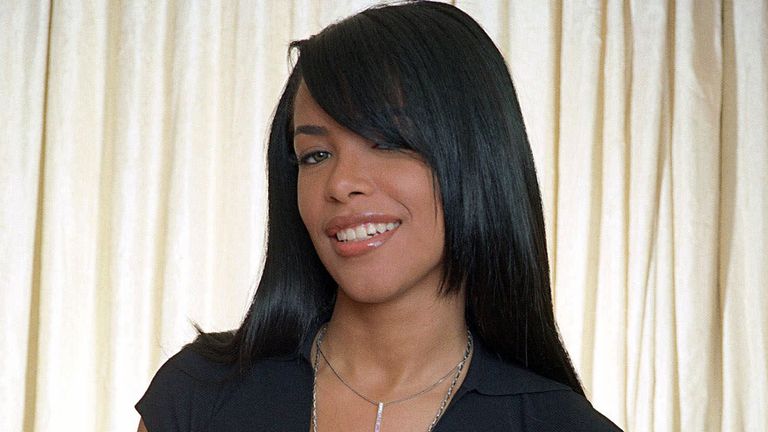 Image:R&B singer and actress Aaliyah pictured in 2001
Prosecutors have stated that Kelly wanted to use the later-annulled marriage to prevent Aaliyah testifying against him.
Kelly helped Aaliyah – full name Aaliyah Dana Haughton – write her 1994 debut album Age Ain't Nothing But A Number.
She later died aged 22 in 2001 in a plane crash.
Shatta Wale attacks Sadiq Abu; Reveals secret questioning integrity of 3Music Awards
The credibility of the 3Music awards scheme hangs in a balance as Shata Wale reveals a secret suggesting the project is a scam.
Shatta Wale and CEO of 3Media and 3Music awards, Sadiq Abdulai Abu, have been going at it on social media for quite some time now. The genesis of the contention could be pinpointed to when Sadiq called out the dancehall musician over his 'music video' comment. The comment is as follows, "Keep shooting music videos like you want to battle Jay Z. You will wake up one day and ask me how I made all this money. And I will tell you this."
Sadiq disagreed and responded, "Wale is always making hollow arguments and running in circles. Who says that today one cant know exactly how much one makes on a song or video. How such narratives are allowed to fester is shocking."
Sadiq's submission was followed by a barrage of insults, including an assertion that he suffers from halitosis and the most recent allegation that 3Music awards operate on a non-merit basis.
On his IG stories, Shatta Wale wrote, "Sadik do you remember telling me that the 3music awards you will give me 11 awards because Sarkodie and Stone deh bore you. We didn't do well, but now I am doing well by speaking the truth." Sadiq is yet to respond to the accusation at the time of the report.
This has raised many questions in the entertainment space because Shatta Wale did indeed pick up 11 awards under the same award scheme. Then he described it as a manifestation of hard work. Now he says it was all a fraudulent scheme.
Angel Obinim flew to Spain every month to see me – Florence Obinim
According to Florence Obinim, her marriage remains solid despite her stay in Spain because her husband Angel Obinim visits her in Spain to show her love.
Gospel musician Florence Obinim was on hiatus in Spain for months. During her absence, rumours about divorce and cheating scandals plagued her ministry. These speculations were a result of her husband's continued presence in Ghana with her.
In an exclusive interview with Christian Agyei Frimpong on Anigye Mere on Onua FM, Florence Obinim revealed her marriage is intact despite her relocation to Spain.
She also disclosed that her husband, Bishop Daniel Obinim, visited her every month for her two-year stay in Spain.
She said, " Though, I'm shy to tell you more about our love life. Obinim is very disciplined but loving and caring.
"My husband started a church in Spain, and he assigned me to take care of the church by starting prayer and teaching sessions with the members. Unfortunately for us, the Covid-19 pandemic did not allow us. But Bishop will always fly to Spain every month," she continued.
Florence Obinim, after 13 years in the industry, has blessed Ghanaians with nine (9) albums and is currently out with a single dubbed "Adekye Ne Mu Nsem".